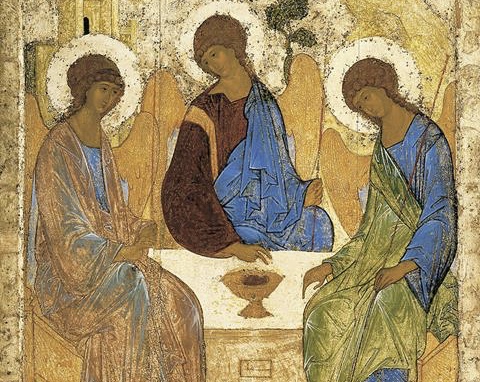 This next year, I'm offering unique courses to learn about the relationship between God, the Universe and You through the ancient mystical tradition known as The Work of Unification.
Online Courses
Coming in January: The Tree of Life, Love and Healing.
This will be a seven-part online course on using the Kabbalistic Tree of Life to balance life, health and finances. It will include three separate guided visualisations for healing. Cost £75. Start date: Wednesday 10th January. More details from me at maggy@maggywhitehouse.com.
Already Recorded and Ready to Go:  Kabbalah, You and the Cosmic Christ.
Kabbalah is the Hebrew word for 'received wisdom.' In my tradition, it is known as The Work of Unification, its purpose being to bring together people of all faiths and none. This is an oral teaching which updates for each generation. 
Kabbalah, You and the Cosmic Christ is a six-part online course which was originally a live webcast. Each webcast was recorded and is now available for you to download. It includes beautiful power point presentations for you to enjoy and to assist you in learning.
We focus on mystical interpretations of the teachings of Jesus, the Christ consciousness, how they fit the Kabbalistic tree of life and their relevance to your soul's development and creating peace between faiths.
Some previous knowledge of Kabbalah is recommended as this course goes into the Mystical Tradition in depth. Beginners would be advised to watch my YouTube videos first.
This course costs £50. To access the recordings, please email me at maggy@maggywhitehouse.com.
Kabbalah is the name of the Western Mystery Tradition. I am a student and teacher of The Toledano Tradition of Kabbalah and have no affiliation with the Kabbalah Centre.
This ancient philosophy underpins the written teaching of the Bible and scholars believe it was clearly understood by those who wrote the Torah, the Prophets, the Wisdom Books and the Gospels. What's important about it is that it opens the perennial Wisdom Teachings up to any genuine seeker, no matter what their faith.
Kabbalistic teaching is founded on the scaffolding of the Tree of Life diagram which, in turn, is based on the menorah — the seven-branched candlestick in the Holy of Holies of the Jewish Temple. This diagram holds the structure of the tradition, keeping it sound and strong for each successive generation.
Maggy Whitehouse would probably have been burned at the stake 400 years ago. Though, of course, they wouldn't have let her be a vicar then.
John Christopher Wood. Bath Comedy Festival.
This is what the Lord says: "Stand at the crossroads and look, and ask for the ancient paths, where the good way lies; and walk in it, and you will find rest for your souls."—Jeremiah 6:16.

The 2018 Tool Kit.
An online course running throughout the year, beginning on Tuesday 9th January. Join whenever you want.
You'll have noticed that the best laid plans often fall apart, especially if they are about self-development and spiritual work.
We have the best intentions but the old habits (and other folk) often get in the way and, before we know it, we've lost the plot again—we haven't done the meditation, the EFT, the affirmations, the visualisations etc. etc. etc.
But help is at hand.
This is an online teaching, support and encouragement course where you are given the perfect tools for what you want to dissolve and create in 2018. if you commit to it, there may even be nagging in order to help you stay resolved and active 🙂
I ran this throughout 2017 and have now improved the course through the valuable feedback of the participants—seven of whom achieved their set goals in 2017 through using the tools provided.
The 2018 Tool Kit includes: 
* A monthly webinar with tools and teaching and answered questions. This will be recorded and available to all whether or not you can turn up live.
* Up to 40 minutes individual spiritual direction/coaching per person per month either by Skype, email, messenger or in person—your choice.
* Daily and weekly tasks and study options with homework and feedback.
* A mini astrological reading outlining the helpful and unhelpful aspects of the psychological blueprint you were born with. This helps you to use your free will better.
* Two free books in ebook format—The Little Book of Prosperity and The Spiritual Laws of Prosperity.
* A Facebook group for discussion and sharing.
There will be more—it all depends on what you want and what you need to make your dreams come true. Together, we can do this. And we can make it fun.
Cost: £25 per month. You can start or cancel whenever you like; it's completely up to you. We'll begin the teaching itself as soon as ten people have registered (maximum is 25 folk)—however, I'll need to get your astrological details as soon as possible, please, to start working on your charts.
There are more details to come. In the meantime, please feel free to ask any questions you may have.
The 'About Me' Bit:
I'm ordained in an independent church focusing on interfaith and understanding. In the last 20 years I've written 17 books, mostly about spirituality, mysticism, prosperity consciousness and living joyfully.
I'm happily married and have a lovely home in Devon and work I adore. I am blessed in that much of my prosperity comes directly from the Holy One in miracles and gifts but I also earn a living as a freelance teacher, comedian and broadcaster.
I've been widowed, divorced, experienced cancer, business and emigration disasters (all of which turned out to be good things in their way) and have had a lifetime of adventure, falling flat on my face, getting up and living joyfully again. There are many aspects of my life where all I have to do is ask and it is given and I'm happily working on expanding that.  😀
For a list of my published books please click here.