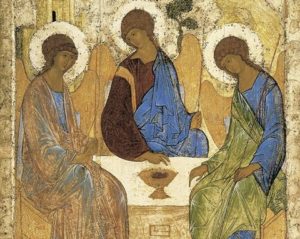 Online Courses with Maggy Whitehouse
Kabbalah is the Hebrew word for 'received wisdom.' It is known as The Work of Unification; its purpose being to bring together people of all faiths and none. This is an oral teaching which updates for each generation. 
Kabbalah is the name of the Western Mystery Tradition. I am a student and teacher of The Toledano Tradition of Kabbalah and have no affiliation with the Kabbalah Centre.
This ancient philosophy underpins the written teaching of the Bible and scholars believe it was clearly understood by those who wrote the Torah, the Prophets, the Wisdom Books and the Gospels. What's important about it is that it opens the perennial Wisdom Teachings up to any genuine seeker, no matter what their faith.
Kabbalistic teaching is founded on the scaffolding of the Tree of Life diagram which, in turn, is based on the menorah — the seven-branched candlestick in the Holy of Holies of the Jewish Temple. This diagram holds the structure of the tradition, keeping it sound and strong for each successive generation.
Maggy Whitehouse would probably have been burned at the stake 400 years ago. Though, of course, they wouldn't have let her be a vicar then.
John Christopher Wood. Bath Comedy Festival.