Spring 2020 Webinars and Workshops 
"Maggy is brilliant, funny as hell, and wise. She teaches richly rewarding spiritual things in a way that makes them seem like you thought of them yourself,"                       — Prof. Peter Bolland, Philosophy Chair, Southwestern College, San Diego.
Paths of Peace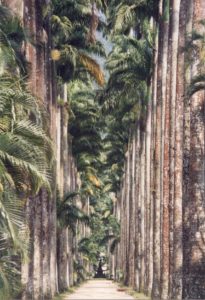 A five-part webinar series, starting Monday 17th February, on how to live lightly and peacefully in an increasingly-divided world.
This is not selfish work; by doing it, you will become a light by which you can guide others. 
It is said that 1% of humanity is interested in spiritual work and 1% of that 1% is willing to commit to doing something about it. This webinar series is one (of many) ways to become part of the 1% of the 1%. Miraculously, a fully-working 1% of 1% is said to be enough to keep the World on an even keel. Imagine what we could do for the planet, for our governments and for those in need if we raised that even to 2%…
There are 22 paths on the Kabbalistic Tree of Life, each one is assigned a letter of the Hebrew alphabet and represents one of the Major Arcana of the Tarot. We will include these in the teaching but Kabbalah is meant to update for each generation so we will be looking at the paths in the light of the younger teachings too. Each path is unique to each one of us and you will ascribe to each one your own meaning according to your personal blueprint. In these webinars we will focus on the paths of the central column of the Tree while showing how the other paths can help or hinder us in our search for peace.
The five sessions will be recorded for you so there is no need to attend the webinar live. 
Part One: Malkhut-Yesod. Reality and Reactions.
How we re-run old programmes without even knowing them.
The four splits that damage our childhood foundation so that we learn to live in fear instead of love – and make choices accordingly.
The three levels of evil – and why it is so very hard to see the existence of a problem when that same problem benefits us. These (as described in the Prophets) are: The World, The Flesh and the Devil. The Flesh is the popular scapegoat for religion but it is the World and the Devil we have to address in order to heal.
Meditation: Living Water and the Inner Temple.
Part Two: Yesod-Tiferet. The Path of Honesty.
How the perennial truth is always beautiful — how to spot a 'lesser' or a 'Lucific' truth.
Reaction to response … the all-important metanoia taught by the Wisdom teachers in the Bible.
Selfishness vs Self-fullness.
Reaching for the best-feeling thought.
Meditation: Truth Affirmations.
Part Three: Tiferet-Keter. The Problem with God.
Here is where we own up to the the parts of our lives that God is not allowed to change.  Once we understand the deals we've made with the Divine we can either walk that path contentedly or change it for the better. God never interferes with human free will and some of our 'deals' may now be outdated.
How to open the 'cat flap' of Da'at to facilitate the flow of Grace (remember, Grace cannot be earned and is given to everyone. You do not have to be 'worthy' to receive Grace).
Meditation:  Debating with the Divine.
Part Four: The Three Columns and The Law of Three.
Perils and pitfalls of climbing or descending the Tree via the slippery side routes.
How Trinity (the Law of Three) is here to guide us into peace by creating clear options.
Luffing. This is a sailing term used for heading into the wind. How to sit in Tiferet and steer with the paths as ropes.
Meditation: The Upper Room – an internal resource for meditation that you can use for the rest of your life.
Part Five: The Three Horizontal Paths: How to be Fully Human.
The three levels of being: vegetable, animal and human, and how to walk all three levels in peace.
Additional tools.
Meditation: The Pilgrim's Way.
Throughout the course there will be homework. Whether you do it or not is completely up to you – but the course will work better if you do.
Cost: £99 by bank transfer (An additional £3.50 will be charged for Paypal payments).To book please email Maggy on maggy@maggywhitehouse.com. 
Dates: Mondays, 17th and 24th February and 2nd, 9th and 16th March 2020. 
Location: Zoom.us (full details of how to sign up will be provided).
You can still take this course if you cannot listen live.
Any further questions? Please email maggy@maggywhitehouse.com.
Thank you.
Kabbalah and the Divine Feminine.  
LOCATION: EXETER, DEVON.
DATE: Sunday 1st March. Cost: £35.
Stories of love, hate, adultery, deception, betrayal, murder, compassion and redemption — it could be any soap opera on the television today.  But this is a much older production; a blockbuster told by over 20 generations of feisty and powerful women, every one of whom still has something to teach us today.
We will learn of the different levels of humanity and how rising to the place of the Soul can transform our own lives just as the heroines of the Bible discovered. They can be our guide to our own Soul's purpose.
Maggy will weave the story of Sophia, the feminine wisdom tradition from Shekhinah to Mary Magdalene via the women of the Bible — including Sarah (survival), Rebekah (ego), Ruth (self-knowledge), Jael (discernment) and Esther (unconditional love).
We will look at these Matriarchs and Heroines through the filter of Judaic mysticism and historical and social fact to see what we can still learn from them today. Each of them is an archetype within us and can show us our strength – and our shadow.
Booking via Colin John. 01392 221066 / 07376 489302
email: colinjohn1st@outlook.com.
https://www.holistic-gateway.co.uk/custom404page/Kabbalah-and-the-Divine-Feminine-with-Maggy-Whitehouse-24-11-19-p143897236
Kabbalah: The Wisdom of Your Soul
LOCATION: Atlantis Bookshop, LONDON.
DATE: Saturday 14th March. Cost: £50.
We humans are complicated, dualistic beings, focused on being busy and appreciated and fretting about external circumstances such as finances, work and the troubles of the world. From birth, we are trained to fit in and, whether we agree or rebel, our ego's belief about what is right and what is wrong will drive our lives unless we make conscious efforts to change that.
We know that we are a soul with a body, not the other way around, but the soul seems to be a slippery thing and there is so much confusion about what is self, soul, spirit and higher self. Kabbalah offers a clear and practical design that shows us clearly the difference between who we think we are (ego), who we truly are (self), who we are meant to be (soul), who we came here to learn to become (higher self) and the help that is perennially available (spirit).
Using stories, discerning through Kabbalistic astrology, the blueprint of each participant's soul, practical exercises and a life-changing internal journey to the heavenly Jerusalem, we will learn to recognise, listen to, and understand the levels within us in order to become our best (and happiest) selves.
All participants are requested to let Maggy have their birth data to help them understand the blueprint of their soul.
Enquiries and booking: Atlantis Bookshop, 49A Museum St, London WC1A 1LY
Tel: 0207 405 2120 Email: atlantis@theatlantisbookshop.com.
PATHS OF PEACE
LOCATIONS: DEVON & MAIDENHEAD.
DATES: TBA.
This world is addicted to dualistic thinking, where everything is separated into opposites, such as good and bad, life and death. In the West, we even believe that this is what it means to be educated—to be very good at dualistic thinking. But both Jesus and Buddha would call that judgmental thinking (Matthew 7:1-5), and they warn us against it.
Dualistic thinking is the realm of the ego. It is where we choose or prefer one side and then call the other side of the equation false, wrong, heresy, or untrue. The dualistic mind forbids the dark side, the mysterious, the paradoxical. This is what we experience in much of religion and politics and even every day conversation. In Paths of Peace, we will learn the power of surrender to the moment—of making peace in the NOW—and how to understand that all is "imperfectly perfect." Once we are there, the world swoons with joy at our feet problems can unravel themselves and it is far easier to move forward in Grace.

Through guidance, discussion, practical exercises and guided meditation, we will follow the paths of the Kabbalistic Tree of Life to re-weave our understanding of all the great teachings of love, surrender and compassion in a way that helps us to see them as empowerment, not weakness, helping us to stand taller, stronger and wiser; to become a light in a world of troubles.
As the beautiful teacher, Anne Lamott wrote: "Lighthouses don't go running all over an island looking for boats to save; they just stand there shining." This is the workshop that reveals your inner light that is of service to the World.
All Maggy's workshops are made up from teaching, discussion, guided meditation and contemplation and include the two Kabbalistic diagrams, The Tree of Life and Jacob's Ladder. Her work is based on the teachings of The Toledano Tradition of Kabbalah — the foundation of La Convivencia,the 'coming together of souls' in Medieval Spain where mystics from Judaism, Islam and Christianity studied together in peace.
Rev. Maggy Whitehouse is an independent Christian minister or Hedge Priest, a former BBC radio presenter and TV producer, stand-up comedian and author of 18 books. She has taught Kabbalah throughout the UK, the USA and Europe since 1994.
"The Perennial Tradition teaches that all that is true, is true always and everywhere. Kabbalah is part of this eternal wisdom,  a way of describing and understanding the patterns of the universe for the purposes of healing our relationships with God, ourselves, each other and the Earth.
"This is an oral tradition, intended to be updated by each generation's teachers. As a woman and a Universal Christian rather than a Jewish man, Maggy is a much-needed 21st century pioneer of this important work"—Fr. Richard Rohr, author of The Universal Christ (SPCK).